Bhutan's GDP up by Nu 17 B in 2016
Passang, Thimphu

Oct 2, 2017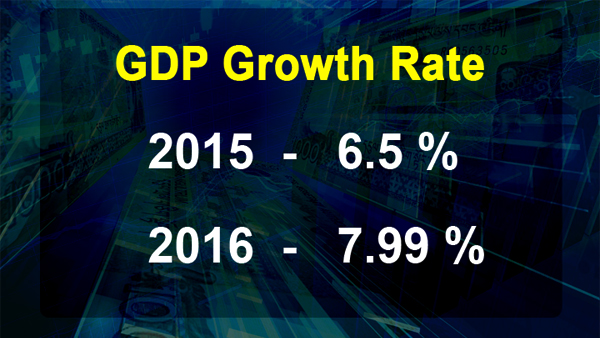 As compared to 2015, Bhutan's Gross Domestic Product rose by about Nu 17 B last year. This is as per the press release the National Statistics Bureau issued on Saturday.
From 6.5 percent in 2015, last year, the Gross Domestic Product or GDP growth rate rose to about 8 percent. This translates to about Nu 149 B.  Among the major economic sectors, service sector made the highest contribution to the figure with about 10.5 percent. But comparatively, growth in industry, agriculture, livestock, and forestry slowed down in 2016.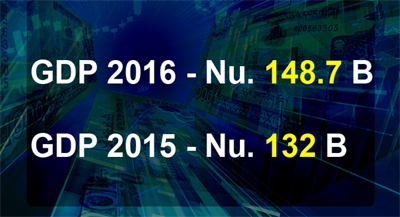 As per the news release, the primary income received from abroad recorded an increase of a little over 59 percent. With increase in the country's GDP, the per capita GDP, with the country's projected population of closed to 769,000, today, stands at 2,879 US Dollars. This is an increase by 6.3 percent as compared to that of 2015.  Bhutan has been seeing a steady rise in the GDP growth rate, after its economic slowdown in 2013.
Gross Domestic Product is a comparison tool to analyse an economy's purchasing power and growth over time.