Landslides leave people of Yangmalashing in Pema Gatshel worried
Thinley Dorji, Pema Gatshel

Jul 9, 2018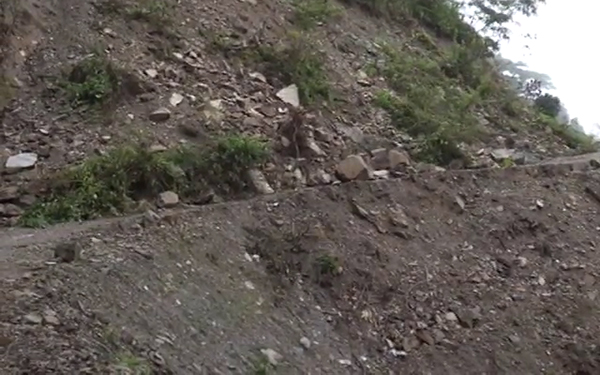 The Yangmalashing village of Dechhenling Gewog in Pema Gatshel lies in a landslide prone area. Just last month, a landslide hit, leaving the farm road above the village blocked. It also caused damage to the village Out Reach Clinic (ORC).
The villagers have been living in fear since. They are afraid more destructive landslides could hit them sooner or later.
"If another landslide occurs, it could affect my house," Tshewang Chojay, a villager, said.
"Sometimes, I send my family to sleep over at a neighbour's place or the village lhakhang for safety."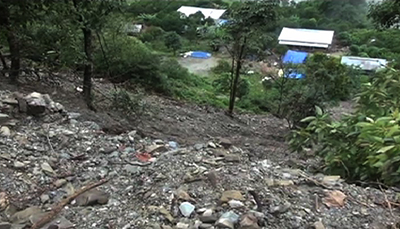 Kezang Wangmo, another villager, shared the same concern. "I constructed my house with much difficulty and I am worried it would be destroyed by slides or flash flood."
The fear has the villagers taking precautionary measures. "We can divert the drain water by constructing a wall and drain. This will cost me a bit of my land but that's fine because safety must come first," Rinchen Zangpo said.
The gewog administration is aware of the issue and says measures are being taken to address it.
"While planning the 12th Five Year Plan activities, we kept the problem in mind. We have included construction of a wall at the landslide prone site," Dechhenling Gup Sonam Rinchen said.
There are nine houses at risk of which three are under construction.