Scouts say youth exchange programme is wonderful experience
Kipchu, Bumthang

Jul 6, 2018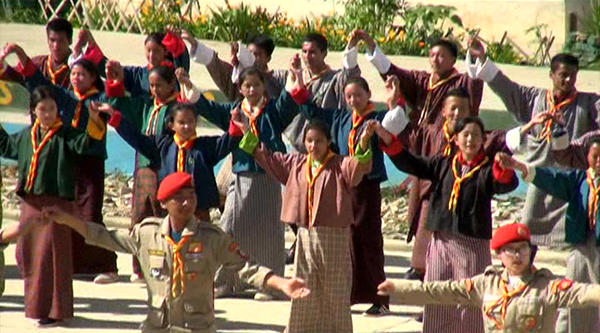 Scouts from six districts in the country attended the first-ever regional youth exchange programme at Ura Central School in Bumthang, which ended yesterday.

The highlight of the three-day event was the Gift Night- where each scout group from six districts performed an aboriginal cultural programme representing their districts.
For instance, scouts from Bumthang and Trongsa danced to the traditional songs sung in their local language.
Meanwhile, those from Zhemgang performed Khengpa dance. Of all, what caught the audiences' eyes were the traditional Tamang dance and a comprehensive display of diwali- Hindu festive celebration by scouts of Dagana and Tsirang.
Scouts found the youth exchange programme a valuable source of wholesome learning while making memories at the same time.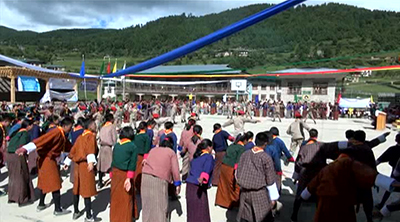 "Most dances were Boedra, Zhungdra and Rigsar but we performed the Tamang dance which was not performed by anyone. It was a great privilege to perform such a dance in this camp," said Tashi Kalden, a scout from Lhamoi Dzingkha Central School under Dagana.
Others shared similar views.
"What was different this time was the Gift Night. We found the programme engaging as students were thoroughly in excitement mood," told Karma Leki, Scouts Secretary of Tsirang to BBS News.
Other programmes included cultural tour, aerobic dances, talents hunt, meditation and creativity programme on 50 years of Indo-Bhutan friendship among others.
"This exchange programme is a great way of grooming students for their future. So, as envisioned by His Majesty The King, scouts continue to be a popular method of imparting wholesome education and various life skills," added Phub Wangdi, Scouts Secretary of Dagana.
Over 200 scouts and teachers from 42 schools of Bumthang, Trongsa, Zhemgang, Tsirang, Dagana, Sarpang and Gelephu Thromde participated in youth exchange programme.