Over 3,000 jobs up for grab at 15th National Job Fair
Tshering Dendup, Thimphu

May 18, 2018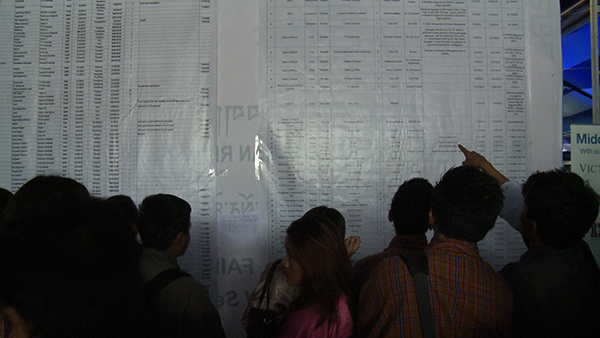 With 53 exhibitors, the 15th National Job Fair had some 3,600 jobs up for grab. The two-day fair, held at the Changlingmethang in Thimphu, ended today.
The exhibitors included companies from Kuwait and India, and language institutes from Japan.
Hundreds of job seekers flocked to the fair yesterday. Melam Chezang was one of them. "The fair is helpful because we get lot of information regarding job availability and the best part is we can apply on the spot, which saves us a lot of trouble," he said.
The fair also drew students and employed youths.
Kelzang Wangmo is a university student. "I came to check out the job fair to know more about job opportunities within and outside the country," she said.
Wangchen Jigme Khandu, a culture guide my profession, too came to seek information related to job availability.   "Most of us don't know where and who to contact for jobs and this is the right place to come to," he said.
The annual job fair is organised by the labour and human resources ministry. "It brings together potential employers and job seekers together in one place," Sherab Tenzin, the Director General of Labour Ministry said.
He added the fair saves the youth from having to travel to different places in search of jobs.
Last year, 41 exhibitors participated, offering over a thousand job vacancies.