Sichaun peppers earn good money for Yalang farmers
Tshering Zam, Trashigang

May 9, 2018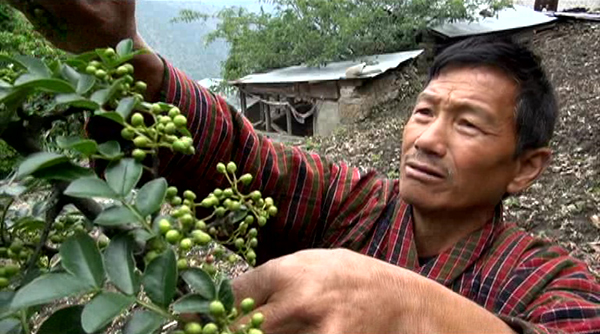 Sichaun pepper, known as Thingy locally, is a spice used widely in Bhutanese cuisine. For the farmers in Yalang in Trashi Yangtse, the spice that incites a tingling, numbing sensation in the mouth has become a stable source of income.
Farmers earn up to a hundred thousand ngultrum each from the sale of peppers.
Unlike vegetables and other farm produce, growing peppers entails no or little work. It's easy because we do not have to do weeding and all," Wangdi, a villager said.
While some of the Sichuan peppercorn plants in Yalang were planted by farmers, most grew naturally.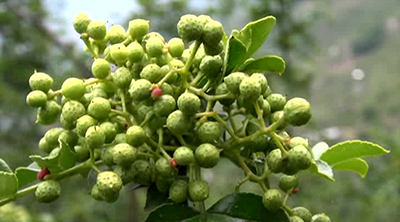 The peppercorns, which resemble berries, will be ready for harvest by the sixth and seventh Bhutanese month. "We just have to collect it and then dry them in the sun. This is how easy it is," Wangdi added.
The farmers sell it mostly in Tawang in India and Samdrup Jongkhar. A kilogram of peppers fetches Nu 400 to Nu 600.
Most of the time farmers do not even have to take it to the market. Buyers come to them.
Yalang Gup Chosung Wangdi said Yerphey Namthey is the main village that has the highest number of farmers selling Sichuan peppers. "To support them we have supplied the village with pepper-drying machines and also formed a farmers' group," the Gup said.
Yerphey Namthey is one of the most remote villages in Trashi Yangtse. It is four to five hours walk from the nearest road point.
Sichuan peppers have enabled the people in this remote village to improve their living standard.