Global money week to promote financial education and inclusion in schools
Kinley Dem & Samten Dolkar, Thimphu

Mar 12, 2018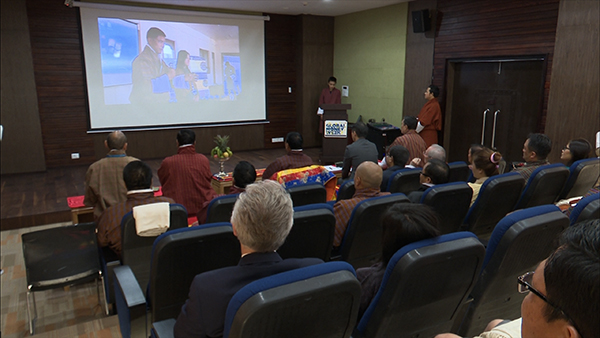 With the theme- Money Matters Matter, the Global Money Week began today. The week is an annual global celebration initiated by the Child and Youth Finance International.
This year, Bhutan is devoting the Global Money Week to promoting financial education and inclusion in the country's education system.
In line with this, the Royal Monetary Authority (RMA) today launched and presented the National Financial Literacy School Curriculum to the education ministry.
With an aim to help Bhutanese children and the youth make smart financial decisions throughout their lives, the curriculum includes lessons on learning to earn, importance of saving, smart shopping and digital financial services among others.
A Lecturer for Finance and Business with the Royal Institute of Management (RIM), Chonga Zangpo, said introducing the concept of financial literacy and the knowledge of financial management at an early age would help children and the youth in building their capacity.
"They will start to make decisions, explore and learn at an early age and by the time they hit adulthood, they would be able to practice it."
"Adult population that is there currently, I would say, are not financially literate enough," Nangsi Dema, the Head of RMA's Financial Inclusion and Literacy Division said.
"We are targeting the youth so that they become the next generation of informed adult citizens of our country with a capacity to make better financial decisions."
The RMA also launched the Youth Ethics-Banking to be initiated in schools.
This year, they will also work towards mass bank account opening for grade 11 and 12 students across the country.
Last year, Bhutan was nominated as the top ten country for the global inclusion award from among 150 other countries.