House fire leaves a family homeless in Monggar
Sonam Tshering, Monggar

Feb 27, 2018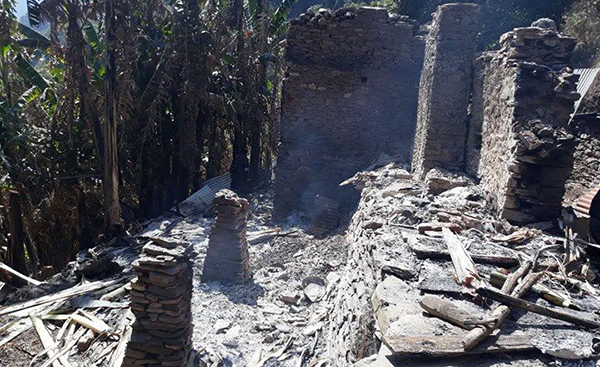 A fire razed a two-storey traditional house to the ground at Nadang in Kengkhar in Monggar early this morning.
The occupants were asleep when the fire broke out. While they have managed to escape, they lost all their belongings in the fire.
Police suspect the fire to have started from the hot ashes in the kitchen hearth.
The case is under investigation.
A royal semso has been handed over to the family.