BKP & DPT unveil few more candidates to contest for this year's election
Yeshi Gyaltshen, Thimphu

Jan 11, 2018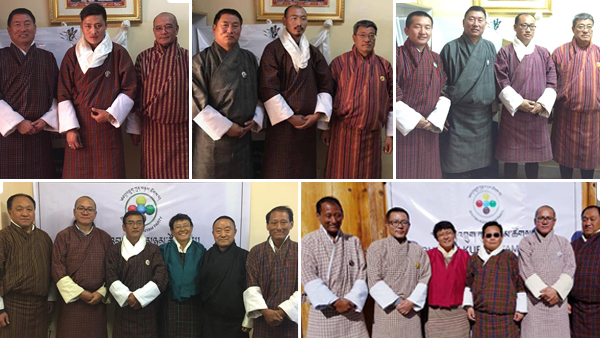 Bhutan Kuen-Nyam Party (BKP) and Druk Phuensum Tshogpa (DPT) have revealed several new candidates over the past few weeks.
BKP revealed two new candidates recently. Basant Rana, a former bank employee will represent the party from Shompangkha constituency in Sarpang for this year's parliamentary elections. BKP also declared Sabitman Rai, a former civil servant as its candidature to contest from Phuentshogpelri-Samtse constituency in Samtse. Bhutan Kuen-Nyam Party has so far revealed 12 new candidates.
Currently serving as the Opposition Party in the Parliament, the Druk Phuensum Tshogpa took to social media to reveal the names of three new candidates to contend for the upcoming National Assembly elections. Dhendup, a recent university graduate will be vying for the seat of Khamaed-Lunana constituency in Gasa. The party's pick to contest for the seat of Nanong-Shumar constituency is Lungten Namgyal.
DPT's candidate for Khamdang-Ramjar constituency in Trashi Yangtse is a former educationist, Kinga Loday. The party has confirmed 11 new candidates till date. The People's Democratic Party (PDP) is yet to announce additional candidates since its first announcement at the party convention in November last year. The only party headed by woman president- Druk Chirwang Tshogpa and Druk Nyamrup Tshogpa are yet to make official announcement about their candidatures.