Bicycle race in Paro had its winners today
Sangay Chezom, Paro

Jan 6, 2018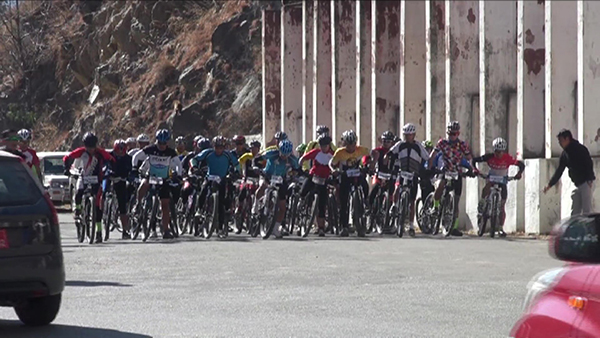 An 18-year-old Thinley Norbu, studying at Early Learning Centre in Thimphu won the 58 Km bicycle race in Paro today. Participating in the youngest category, Thinley completed the race in two hours and 20 minutes. 
In the elite category, Jigme Tenzin, 27, finished the race in 2 hours and 23 minutes and stood first. In the master's category of men above 41 years old, Tashi Tangbee won the race completing it in 2 hours and 33 minutes.
Under women's category, only two women participated and amongst the two, Chimi Dema completed the race in 2 hours and 42 minutes, thus emerging as the winner.
Dragon Rider Bike Club in Paro started the bicycle race last year as an annual event to engage youths, and to encourage better health among the people. This year's race saw 37 participants.