Research finds Phrumseingla Park hasn't implemented much of management plan
Sonam Choden & Pema Tshewang, Thimphu

Dec 5, 2017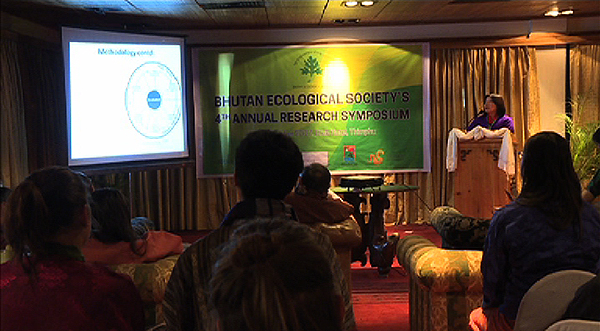 About 20-30 per cent of the management plan for Phrumseingla National Park has been implemented during the period of eight years (2008-15). This has been reflected in the research findings of the case study done by one of the forest officials from Ugyen Wangchuck Institute for Conservation of Environmental Research in Bumthang.
The research was conducted in 2015 and its findings were presented at the closing of the fourth annual research symposium in the capital yesterday. Explaining her findings, the Senior Forest Officer, Thinley Choden, said inadequate resources and change of park managers were some of the key reasons why the management plan wasn't implemented.
"The plan was prepared by different park managers which were handed over to another newly assumed park manager and during the plan period, four park managers were changed," added Thinley Choden.
The research findings also outlined that such delays in implementation of plan has adversely affected in carry out list of activities mentioned in the plan such as research, human capacity building and providing assistance to park residents. The findings call for relevant agencies to play different roles in ensuring effectiveness of the Phrumseingla Park.
"There are roles to be played by lots of decision makers in Thimphu in focal agency-Agriculture Ministry and also under the Department of Forests and Park Services and Nature Conservation Division," said the Senior Forestry Officer, adding that these offices are instrumental in helping Phrumseingla Park to get funds to prepare plans which can be executed.
Having a management plan is of foremost importance for national parks in country since it is one of the guiding documents that govern the implementation of various park related activities for its sustenance.