National action plan to tackle antimicrobial resistance
Phub Gyem, Thimphu

Sep 28, 2017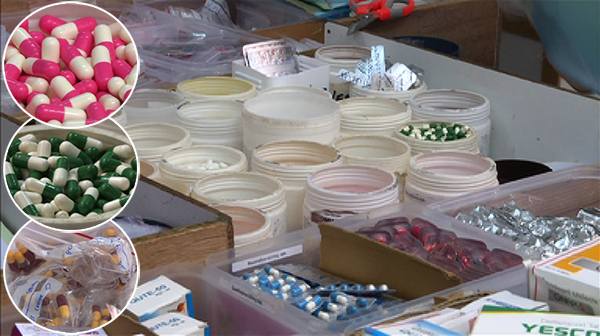 Antimicrobial resistance refers to the ability of microorganisms to resist effects of medication used to treat them. A recent World Health Organization Report expressed concerns over the increasing resistance of bacteria to antibiotics.
In Bhutan, health officials say the concern is not as huge as it is elsewhere in the world. But that does not mean Bhutan can afford to dismiss the threat of antibiotics losing the battle against bacteria. In fact, Bhutan has already drawn up a national action plan to deal with anti-microbial resistance (AMR). It will be implemented in the 12th Five Year Plan, which is the next Five Year Plan.
Antibiotics, the infection-battling drugs, have underpinned every aspect of medicine, transforming health care since its introduction decades ago. They have been widely used to fight bacterial infections. However, over the last many years, some infectious organisms have developed resistance to the antibiotics.
Microorganisms, doctors say, can become resistant to antibiotics for a number of reasons. Patients failing to complete full course of antibiotics as prescribed is one of them. "If you don't take antibiotics in full course, only fifty per cent of the bacteria can be killed," said Dr. Pandup Tshering, the Director General of the Department of  Medical Services of the Ministry of Health.
"The remaining fifty per cent are still alive, which enables them to develop a mechanism to resist antibiotic,"
Dr. Pandup Tshering added that "doctor shopping" has found to have caused antimicrobial resistance in some countries. "What that means is, people go to one doctor who prescribes them some antibiotics and then they go to see another doctor who, without the knowledge of the previous prescription, proscribes another antibiotic."
He also admitted that health officials are to be blamed sometimes for antimicrobial resistance. "Many a time, health professionals prescribe antibiotics even when it is not really required. We call it irrational prescribing."
This is one area that the national action plan for antimicrobial resistance intends to address by focusing on advocacy among health professionals and general public on prescription and use of antibiotics.
The national action plan will also strengthen laboratory capacity to detect and examine antimicrobial resistance. "For instance, a patient comes with a wound infection and there  is a puss in the wound. In the laboratory, we can test that puss and see what bacteria is in the puss, and which antibiotic will act on the bacteria. This can help doctors prescribe appropriate antibiotics."
The implementation of the action plan will see six more districts equipped with laboratory facilities. Currently, only the regional referral hospitals have the laboratory facilities.
Antibiotics losing ground to bacteria is a cause for huge concern. When a bacterium becomes immune to antibiotic, that medicine becomes less effective. As antibiotic effectiveness wanes, patients require longer, more toxic and expensive treatment in hospital.