Kanjur oral transmission to begin from next month at Kuensel Phodrang
Pema Tshewang, Thimphu

Jul 29, 2017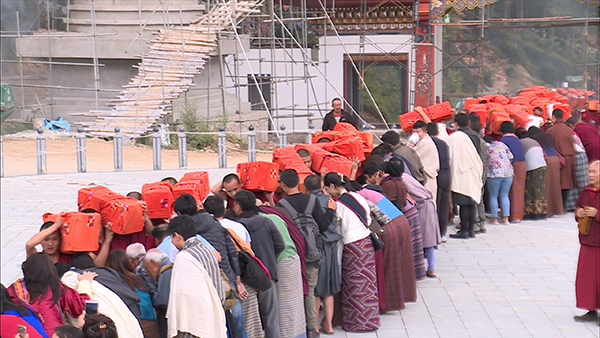 Preparations are in full swing for the Kanjur oral transmission at Kuensel Phodrang in Thimphu.
As part of the ceremony, the Central Monastic Body and Khentruls from Ngingma Choedey Lhentshog received 108 Kanjur texts from Tashichhodzong today. His Holiness the Je Khenpo will preside over the ceremony scheduled to begin next month.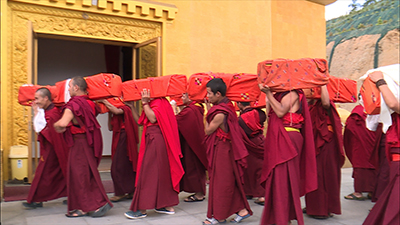 After circumambulating the Buddha Dordenma statue, the Tshugla Lopen and Laytsho Lopen of the Central Monastic Body presided over a thruesel ceremony for the Kanjur texts.
Hundreds of devotees also gathered to receive blessing from the texts. The gold scripted Kanjur texts were written during the reign of the Third Druk Gyalpo.
"The main objective of organising Kanjur oral transmission is to bring peace and prosperity to the world and particularly to our country. Both short term benefits and final happiness can be attained only with the practice of Buddhism," said Tsugla Lopen, Samten Dorji.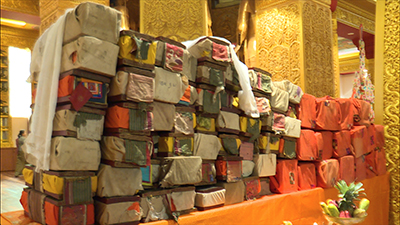 Laytsho Lopen, Sangay Dorji also said that "If one gets Kanjur oral transmission, he/she is empowered to do all religious practices including the daily prayer recitations."
The Khuentruls from the Ngingma Choedey Lhentshog in collaboration with the Central Monastic Body is organising the three-month long religious event.