Access to toilet improves lives of Sharriphu villagers
Karma Wangdi, Sarpang

Jun 2, 2017
Sharriphu village of Senggey Gewog in Sarpang had a problem with toilets. Some households did not have one and had to relieve themselves out in the fields. Others had but it was makeshift ones. 
 This was the situation up until last December. It's a different story now. Thanks to Tarayana Foundation, every home in the village has a toilet of their own.
There are 33 households in the village. Tarayana Foundation provided them with materials to built toilets.
 "In the past, we had a makeshift toilet. It was not safe to use especially at night," said Yangchen, a villager. "There were risks of snake bites. But now we don't have to worry about it and it's also hygienic," she added.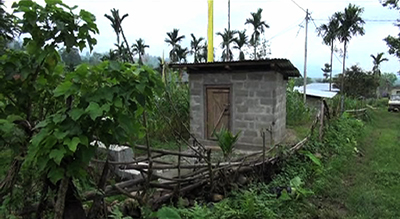 Leki Dema, another villager, had no toilet in her home. "We had to defecate in open fields infested by leeches," said Leki. "We are so happy to have a toilet of our own. It's safe and clean," she added.
Chuki said that relieving themselves outdoors was difficult particularly when it rained and at night.
 The Program Coordinator with Tarayana Foundation, Karma Wangchuk, said the initiative was mainly aimed at providing women and children access to proper toilets and to improve health and hygiene in the village.