Zimdra bags gold for safety practices at work
Sonam Penjor, Phuentshogling

Apr 28, 2017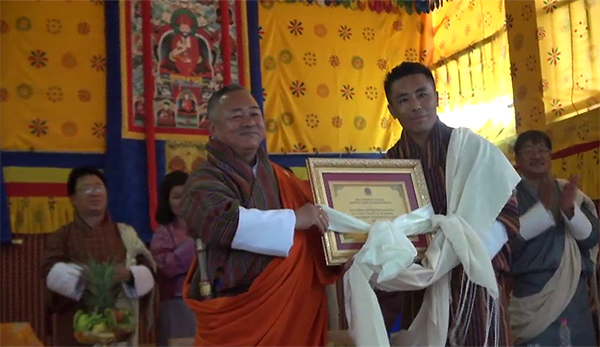 Zimdra Food Private Limited won the gold certificate for adopting good occupational health and safety practices at the work place.
Out of 61 companies assessed this year, only 35 were awarded the certificates of recognition, while observing the world day for safety and health at work, in Phuentshogling, today.
The companies that failed to maintain standardised safety will have to fill up the lapses and fulfill the required safety standards.
Zimdra Food Private limited at Pasakha manufactures fruit drink and milk.
"Our main focus is to commercialise our products. If the management prioritises safe environment and provides better safety gears to the employees, the output would come out well. When our output is good, we are able to do well in the market," shared the company's Safety Officer, Karma Chedup.
Companies were assessed based on safety in the fields of environment, health, transportation, documentation, infrastructure and use of safety gears at work.
The Regional Director of labour and human resources ministry in Phuentshogling said the different recognitions such as gold, silver and bronze certificates is to give the companies "a sense of competition".
"They will then try to implement more safety measures in their respective companies. If everyone is given the same certificate, they may remain idle in terms of safety issues,"  added Sonam Tenzin.
The world safety day was themed to optimise the collection and use of occupational health safety data.