Druk PNB security guard receives 7-year prison term
Changa Dorji, Thimphu

Apr 18, 2017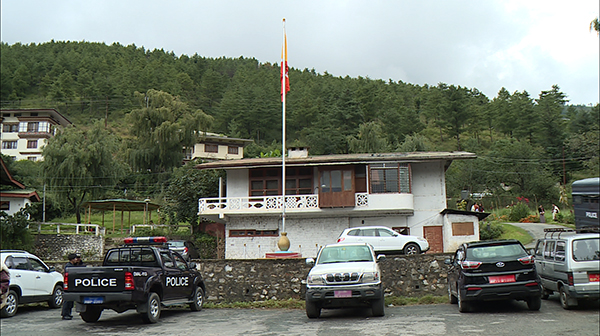 Thimphu District Court has sentenced a security guard of Druk Punjab National Bank to seven years in prison for attempted murder and illegal pointing of a firearm.
The security guard shot his co-worker who is the driver with the bank in May last year following a brawl between the two at the bank's canteen.
The court also warned the bank for handing gun to a drunk and violent person, and asked it to adhere to the arms and ammunition rules strictly.
The Chief Executive Officer of Druk PNB, however, denies any negligence on the part of the bank. He also said since the incident, the bank management has been keeping a close eye on its security guards to prevent such incidents from repeating.