ABS conducts grassroots level awareness on disability
Komal Kharka, Wangdue Phodrang

Dec 26, 2016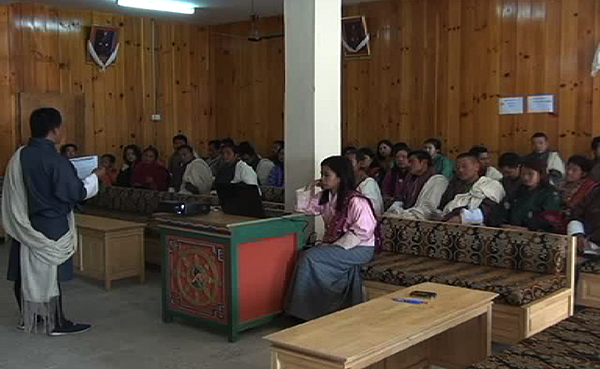 People living with disabilities are often excluded from social life and do not enjoy full participation in the society. To make people understand that people with disabilities enjoy equal rights as those who are not disabled, Ability Bhutan Society (ABS) is conducting a grassroots level awareness programme in Wangdue Phodrang, beginning today.
Such awareness campaign is hoped to increase awareness on the importance of social inclusion, prevention of disabilities and information on seeking referrals.
"People are not aware of facilities and treatments available for people with disabilities, so through our awareness campaign, we will inform them about it," said a volunteer with ABS, Tenzin.
A resident in Bajo, Sangay Wangdi shared that disabled persons should not be stigmatized and must shower them with love and care.
The Ability Bhutan Society's findings show misinformation, cultural beliefs and negative attitude towards people with disabilities are present at all levels of society from service providers to policy makers.
The awareness programme will be covered in six gewogs. From January 2017, ABS will establish parents support group for children with special need. The group will empower parents to better deal with their children.
ABS is conducting the awareness programme with support from Canada Fund for Local Initiatives.