PDP's Tshering garners the highest votes
Nov 4, 2016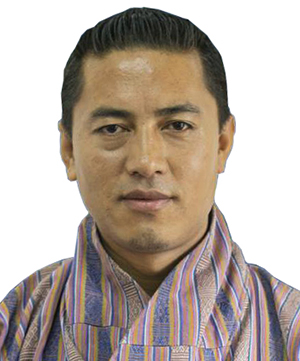 People's Democratic Party's Tshering, 33, garnered the highest votes with 2,032 in the bye-election for North Thimphu Constituency held today. Druk Phuensum Tshogpa's Kessang Wangmo, 26, got 660 votes.
Tshering also led in postal ballots with 14 votes against Kessang Wangmo's two.
Of the 6,312 eligible voters in North Thimphu, 2,692 turned up to vote.
Election Commission of Bhutan said the final result will be declared tomorrow.
Tshering, who is from Taba, has a Bachelors Degree in Visual Communication from Chennai University in India.
He worked with the Bhutan Broadcasting Service for three years. He also contested for a seat in the National Council in 2013.
Tshering has promised to re-start the renovation works of Dzong, improve mule tracks, and build a bridge in Lingzhi.
"I will institute one-stop information centre and work towards up-gradation of the community. For throm area, I will focus on water, drainage, and road problems," Tshering had said in an earlier interview with BBS.
Of the 47 seats in the National Assembly, the ruling party now has 33 seats.
The bye-election was called after the constituency's MP, Kinga Tshering resigned to pursue further studies abroad.