Medical evacuation tops RBHS services
Sonam Penjor & Tshering Zam

Oct 25, 2016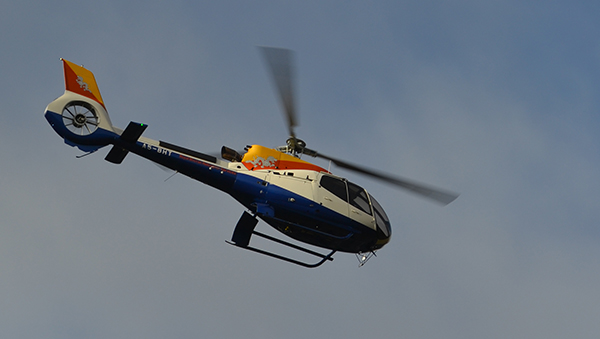 Since its inception in November last year, the Royal Bhutan Helicopter Services (RBHS) major role has been medical evacuation. RBHS has evacuated nearly a 100 patients as of now.
A pregnant woman facing complication was the first one to be airlifted in November.
"The chopper service has benefitted the health ministry a lot. We could now help refer patients from remote places to the hospitals," said the health minister, Tandin Wangchuk.
He said as of now, they spent over Nu 19 M for medical evacuations.
The amount per person comes down to Nu 295,000.
"If Nu 295,000 can save a life, then the amount is nothing compared to someone's precious life. We shouldn't worry about the expenditure incurred for the chopper services."
Besides medical evacuation, the helicopters have been used to fight fire and rural electrification.
Locals and tourists also hired the choppers over 150 times until last month. The Royal Bhutan Helicopter Services charge over Nu 180,000 per hour for the local charter but the amount is double for the tourists.
The country bought two Airbus H130 choppers at a cost of US$ 7 M.