NA endorses annual budget
Sangay Chezom & Phub Gyem, Thimphu

Jun 13, 2016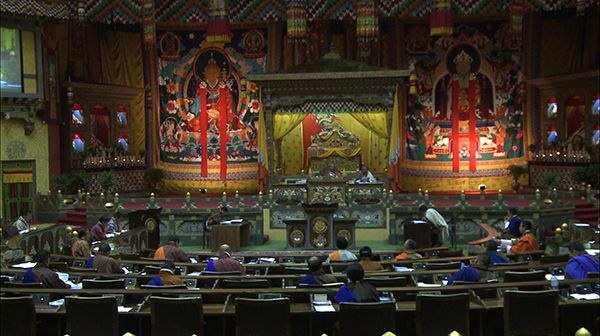 National Assembly endorsed the annual budget of over Nu 54 B the Financial year 2016-17.
Along with the annual budget, the Lower House also endorsed the Revised Taxes and Levies Bill of Bhutan 2016 as proposed by finance ministry.
The finance ministry had proposed to raise tax-free Personal Income Tax slab from Nu 100,000 to 200,000.
The National Assembly also endorsed to waive off 10 percent custom duty on import of medical supplies and equipment and 25 percent tax on import of foreign published textbooks, journals, periodicals, teaching aid materials.
The house revised the royalty and mineral rent as well. The revised royalty and mineral rent has been increased by 2 to 8 percent depending on export factor on the mining sector.