Maha Puran concludes in Samtse
Sonam Phuntsho, Samtse

Feb 8, 2016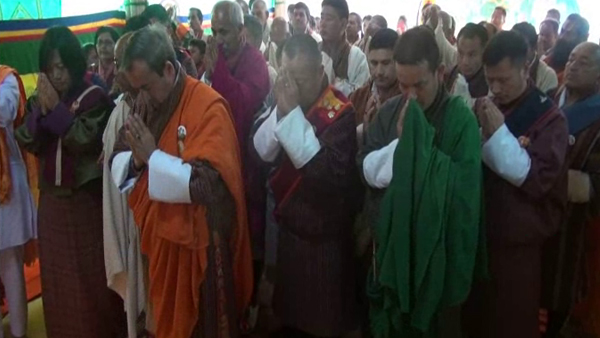 The 15 days Maha Puran in Samtse, which was a part of the Tendrel ceremony, concluded today. The Priests of the Hindu Community in the Southern Dzongkhags offered prayers and Havaan at the Shivalaya Mandir which was consecrated for The Gyalsey's birth.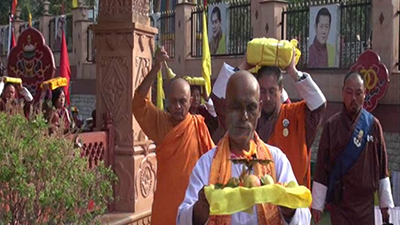 The closing ceremony included Havan Purnavati and carrying of religious scriptures while circumambulating the temple.
The Office of Gyalpoi Zimpon also offered Chha-Gyap to the monks of Samtse Rabdey who have been performing the Kurim for Their Majesties and The Gyalsey.