Bhutan Postal Museum inaugurated
Sonam Penjor, Thimphu

Nov 7, 2015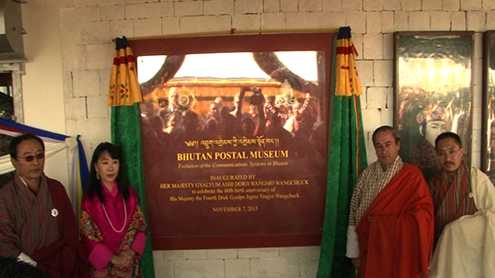 Her Majesty Galyum, Dorji Wangmo Wangchuck inaugurated the Bhutan Postal Museum in the capital, today. The museum tells the story of Bhutan's progress and development through the evolution of communications and postal system in the country.
The journey is told through anecdotes, artifacts and the rich assortment of stamps the country has produced.
Her Majesty also presented a certificate of recognition to the former Postal Runner from Lingzhi, Ugyen Tenzin for his exceptional service of 33 years.
The museum is dedicated to the 60th Birth Anniversary of His Majesty the Fourth Druk Gyalpo.
Cabinet ministers, member of parliaments and other dignitaries were also present during the event.