Four Bhutanese athletes to compete in Asian championship
Sep 28, 2015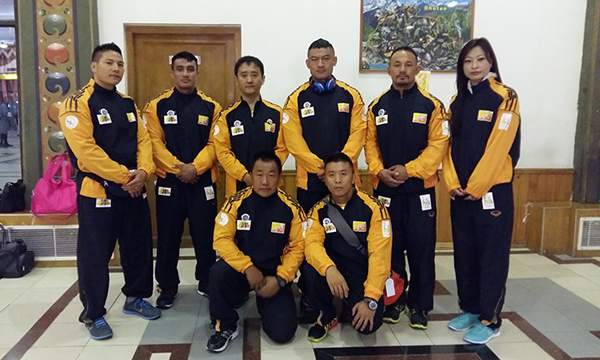 Four bodybuilders, Lobzang Tshering, Karma Gyambo, Sangay Tsheltrim and Kuenley Wangmo will be competing at the 49th Asian Bodybuilding Championship to be held in Uzbekistan's capital city, Tashkent. They left for Tashkent, today.
The four are the winners in different categories of the National Body Building Championship.
They will compete against about 40 nations on September 30. The result will be declared on the same day.
Lozang Tshering will be competing in 75-kilograms and below category and Karma Gyembo in 80 and below. Sangay Tsheltrim will be competing in Athletic Physique category and Kuenley Wangmo in Model Physique.
Four officials from the Bodybuilding federation are accompanying the athletes.