End of construction boom in Thimphu?
Apr 24, 2015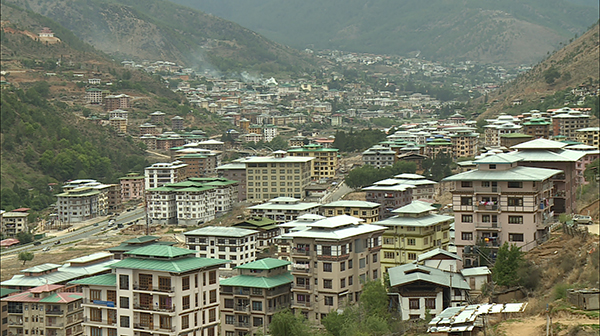 The number of proposals to construct houses has decreased drastically in Thimphu. In 2012-13, Thimphu Thromde received over 500 proposals for the construction of new buildings. The number of proposals dropped to only about 70-80 proposals, last year.
"I think in 2012-13 was the peak. And so many buildings have been constructed," said Thimphu Thrompon, Kinlay Dorjee.
He also said it would have been difficult to get tenants if the momentum had kept up.
A few building-owners, BBS spoke to, said it has become difficult to get decent tenants. They said it is one of the reasons why people are not keen to build houses to rent out.
The other reasons, Kinlay Dorjee said, could be freezing of housing loans followed by tightening of access to housing loans.