Man arrested for Lhakhang burglary
Feb 24, 2015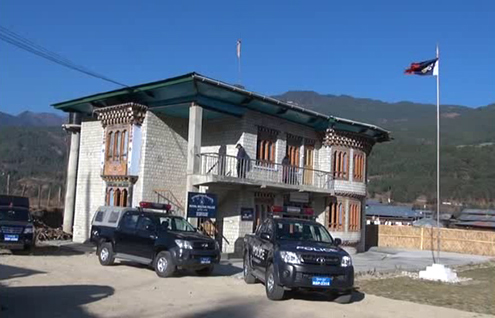 Bumthang police arrested a 36-year-old man yesterday in connection with burglary at Chukchi Lhakhang in Gyetsha village under Bumthang.
The burglary had taken place at around 8:30 PM, yesterday.
Police arrested the man from Chamkhar town at around 2:30 AM, this morning.
The police said the accused had hit the Lhakhang's caretaker in the head, with an iron rod, knocking him unconscious. He had then proceeded to steal relics from the Lhakhang.
The suspect has confessed to crime.
Police said the man will be further investigated and the case will be forwarded to Office of Attorney General.
The suspect will be charged under section 351 for offence against Ku Sung Thukten or Zhung.
Meanwhile, the caretaker is recuperating in Bumthang hospital.