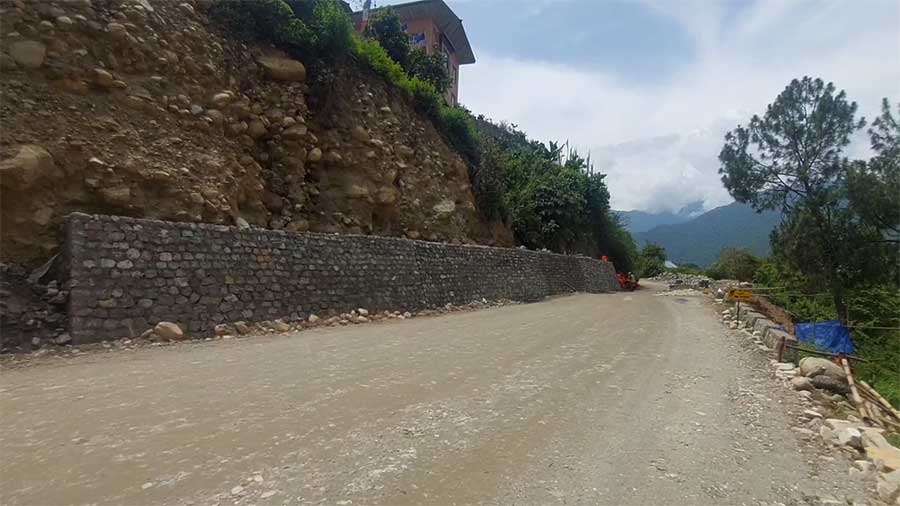 The road widening works of more than seven-kilometre Kurizam-Gyalpoizhing national highway are in full swing. In just six months, the DeSuung National Service Road Construction Pilot Project is almost done with 50 per cent of the work. The one-year project will be completed in December this year.
Some 90 DeSuups along with army personnel and civilians are constructing the road.
They have completed formation cutting from Kurizam to the Kurichu water reservoir. While some are laying granular sub-base, a mix of sand and gravel on the road, others are constructing retention and braced walls.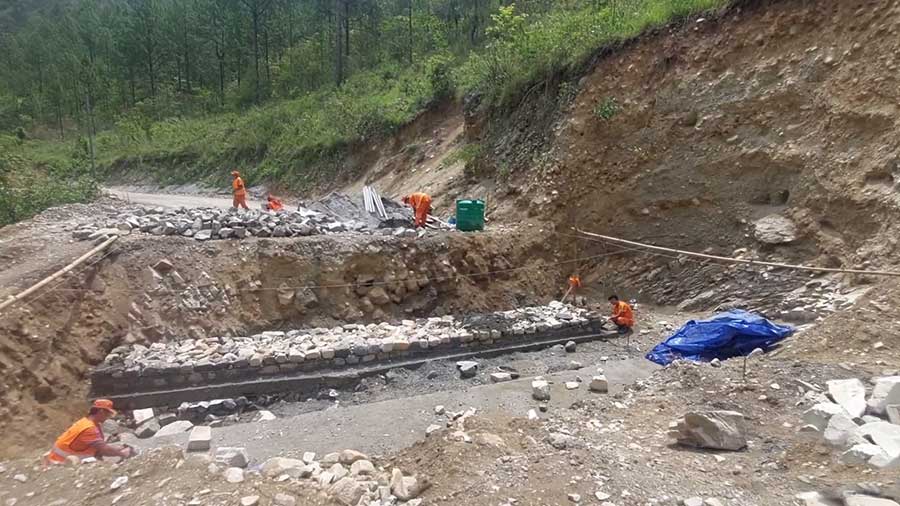 DeSuups are also extending culverts, a tunnel to carry a stream or drain water under a road.
Besides timely work progress, the pilot project is skilling DeSuups in building quality and sustainable roads.
A project manager from Japan provides on-job training at the site. From mixing the right portion of aggregates to operating machines, DeSuups are learning the skills of road construction.
"After completing my studies, I worked for a while in the construction sector. During that time, we could not learn more about construction works since there were only Indian labourers. But out here, the supervisor teaches to construct different walls, to maintain proper space in the wall and also the proper cement and sand ratio," said DeSuup Passang.
"The skill that we gain here is different from what we used to learn in the past. In this road project, we focus more on the quality of work. We also learn a lot of skills in the construction of walls. And if we cannot construct a wall, we can also do other works like road survey," said DeSuup Tashi Dhendup.
Some plan to start their own construction company.
"We cannot stay idle. So, in future, we will have to start our construction work by investing money. During that time, we can focus on the quality of work and also earn more income by recruiting the labourers," said DeSuup Passang.
With such an initiative, it would not be far when the contractors and supervisors in the country are equipped with the skills to build better roads.
Sonam Tshering, Monggar
Edited by Sangay Chezom