Windstorm damages maize in Chagsakhar and Ngatshang Gewog
Sonam Tshering, Monggar

Aug 14, 2019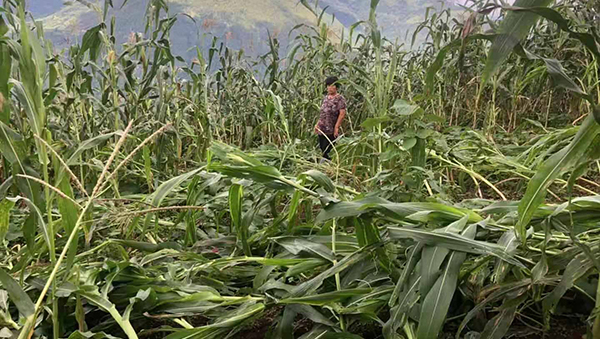 Windstorm damaged more than ten acres of maize in Chagsakhar and Ngatshang Gewog in Monggar this week.
In Yetong_Jarshingpogtor chiwog under Chagsakhar Gewog, the windstorm that occurred last evening and this morning have damaged about five acres of maize fields. Similarly, about five acres of maize fields were damaged by the windstorm in all the chiwogs of Ngatshang Gewog on Sunday.
Officials from both the gewogs are assessing the extent of damages and the report will be submitted to Dzongkhag administration.