Lhamoi Dzingkha BHU in need of ultrasound and X-ray machines
Sonam Lhamo, Lhamoi Dzingkha

Sep 10, 2018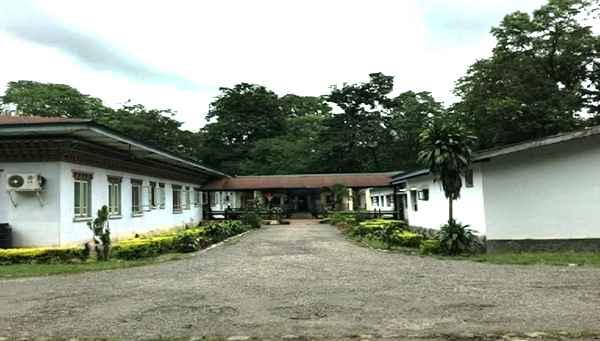 The Basic Health Unit (BHU) Grade I of Lhamoi Dzingkha Dungkhag in Dagana is in need of ultrasound and x-ray machines. At present, people visit the bordering Indian towns and Phuntshogling General Hospital to avail themselves of such radiology services.
The BHU has designated rooms for radiology services but with no machines, it remains empty.
"When we fracture our bones, the doctor advises X-ray. But in summer, the river swells and we cannot travel to the Indian town to get it done," Sherab Gyeltshen, a resident, said.
"The internal route remains blocked due to landslides."
It is not just the residents but also the health staff who are affected equally.
"For fracture cases, we need X-ray to study how severe the case is. After that, we consult the specialists at the National Referral Hospital for further diagnosis," Dr Tshering Dema, of the BHU, said.
The BHU refers the patients requiring radiology services to Phuentshogling General Hospital. But doing so is not safe especially during monsoon. It also deters the patients from availing themselves of the services.
"We usually refer pregnant women to Phuentshogling hospital for an ultrasound. But in summer it is difficult and risky for them to travel," Dr Tshering Dema said.
"Some say they do not have the money to do that. As a result, they skip the check-up and during delivery it creates complications."
The Lhamoi Dzingkha gewog administration said the need for the machines has been included in the current plan.
"The issue has been discussed several times during the Gewog Tshogdu. I feel the process would speed up if the BHU also raises concerns and needs from their side," Suraj Bahadhur, the Lhamoi Dzingkha Gup, said.
With no other BHU in any of the three gewogs in the dungkhag, the Lhamoi Dzingkha BHU is the main health service provider in the locality.