5 Bhutanese karate players compete at Thailand Open Karate-do Championship 2018
Tshering Zam, Trashigang

Jul 22, 2018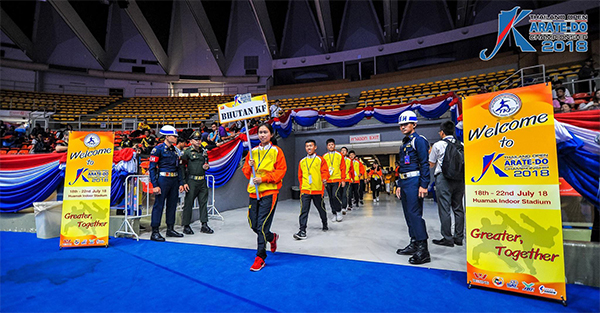 Five Bhutanese karate players from Bhutan Karate Federation (BKF) participated in Thailand Open Karate-do Championship 2018.
However, Bhutanese karate players didn't win any medal.
"But then, it was a great exposure for the team to compete with the players of 26 other Asian countries," shared BKF officials.
They also said another advantage of participating in the championship was gaining better skills to face the South Asian Games, which will be held in Nepal in March, 2019.
More than 830 karate players from 27 different countries in Asia took part in the championship.
The international level sports event kicked-started on July 18 and ended today.
The Bhutanese team returns home tomorrow.