Bumthang farmers worried over hazelnut plants not bearing fruits
Kipchu, Bumthang

Jun 15, 2018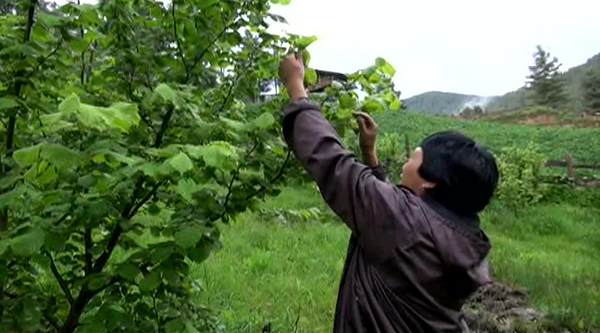 Patience is running thin as farmers in Bumthang wait for their hazelnut plants to bear fruits. It's been four to five years since the farmers planted hazelnut saplings, but there are no signs of the plants bearing fruits anytime soon.
The farmers say they feel betrayed because the Mountain Hazelnuts Venture assured them the plants would start bearing fruits after three years of plantation.
59-year-old Deki from Changwang in Chhoekhor Gewog has planted more than 400 plants. Deki is upset as she's planted them on an arable land, which she usually uses to grow rice and as grassland.
"It's been five years since I planted them. I am doubtful, but I hope they will start bearing fruits this year. If not, something must be done," she said.
In Tang gewog, Nar Bahadhur Mongar is equally worried. He has more than 700 hazelnut trees grown on the only piece of  land he owns. "The hazelnut plants have been of no benefit to us so far," he said.
"There is not a single fruit although the trees have grown big. Initially, we thought it was okay to plant the trees if it takes only three years to start fruiting as the company ensured. We are disappointed because we planted a lot of hazelnut trees all over the fields where we usually grow potatoes."
"It's been four years now and I hope the plants will start fruiting from next year," Peldon from Chhoekhor said.
However, a few plants have started bearing fruits in Sonam Choden's hazelnut orchard in Pongkhar village. But she is still concerned.
"Everyone says our plants are healthy and growing well but I don't think we will be able to make much money because the nuts are very small and light unlike the other fruits we grow. I think the price for the nut is also less," Sonam Choden said.
The Mountain Hazelnut Venture, however, clarified that the farmers were told not to plant the saplings on arable land. The company's Managing Director Dr. Sean Watson showed some plants that are in initial stage of fruiting.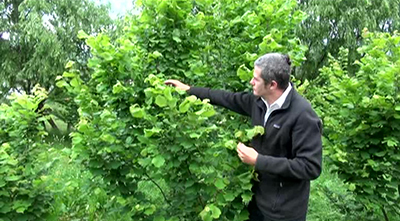 He further clarified that there were communication lapses when the company first distributed the seedlings to the farmers.
"Firstly, we recognise the real concerns of the farmers. Bumthang is much colder and it will generally take longer to fruit and that was not included in our initial advocacy," Dr. Sean Watson said.
"The second thing is we are trying to communicate as effectively the reasons for this temporary delay. We have had fruits in some orchards and we actually exported last year, so it is a mixed picture."
He also added that due to the delay in distribution of male polliniser trees,  fruiting is not happening as expected. However, he said the company is working to fix that.
An independent world expert on hazelnut visited in July last year and February this year and recommended chip budding and grafting to accelerate fruit bearing process.
"We are in the process of implementation right now, so we need to communicate this message and implement with all of the farmers and that's going to happen over the next eight months. I can understand the frustrations of the farmers but we are getting to you as fast we can. It's a big project and I urge patience."
He also said the price of hazelnut will increase in the future in line with the international market price as and when the company's investment is recovered.
The company distributed more than 400,000 hazelnut saplings from 2013 to 2017 in Bumthang. There are more than 12,000 hazelnut growers in the country today.