JICA Chief teaches Kendo, a Japanese martial art
Pema Seldon Tshering, Thimphu

Jun 12, 2018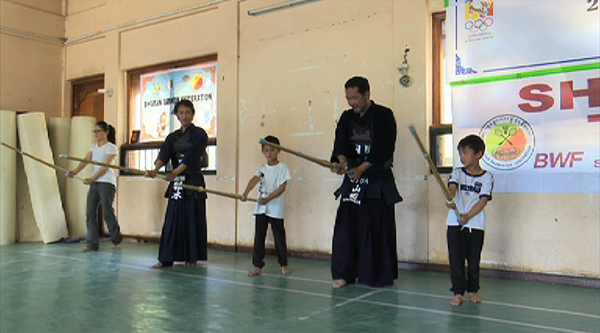 The Chief Representative of JICA Bhutan Office, Koji Yamada, also holds the rank or dan of fifth grade in Kendo, a Japanese sword fighting martial art.
He has been hosting Kendo practice for interested Bhutanese every Sundays. Koji Yamada says there is no age bar for learning Kendo.
"There is a Japanese lady who wanted to learn Kendo even in her mid 40's, so the point here is that no matter how old you are, it's never too late to start Kendo practice," he said.
Koji Yamada was once the captain of the JICA Kendo Club in Tokyo. He passed the fifth grade in Kendo promotional examination in Japan just before coming to Bhutan.
"After three years, I will become eligible for the next grade," he said.
Kendo descended from swordsmanship and uses bamboo swords and protective armour. The sport places great importance on etiquette.
Today, it is widely practiced within Japan and many other nations across the world.