Capacity Building Training for youth concludes in Phuentshogling
Sonam Penjor, Phuentshogling

Jun 9, 2018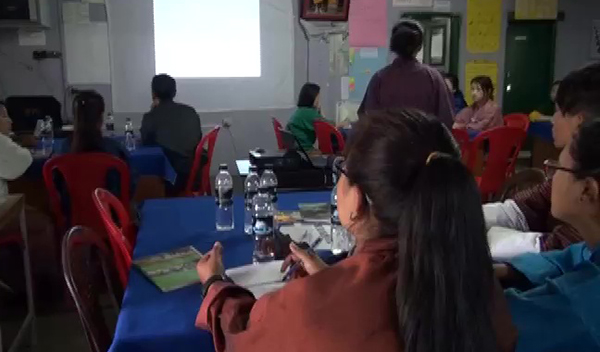 The five-day training, which ended yesterday, saw about 30 youths taking part in learning the life skills, communication and networking skills, and overcoming youth issues in the community.
They were also trained at becoming a better job seeker. The youths were guided by the Labour Ministry, local business people and training institute.
Karma Tshomo, a participant, shared that the training has helped her. "I underwent two years course in beautician in India. After reaching here, I worked with others for a period of one month. I planned to start my own business related to my course. I wasn't sure how to go about. Now I am bit confident as how to go about."
While her co-participant, Thinley Dorji said  the training was an eye-opener. "For the first time job seekers like me, important life skills were taught. I think it will benefit us. We were taught to build our confidence and how to present ourselves. We also learnt how to write applications while applying for jobs."
"I am a class twelve graduate. I am about to search for a permanent job. Luckily, UNICEF conducted such a training program which  has helped build our confidence when we sit for interviews" recalled  Kinzang Yeshi.
Meanwhile, similar workshops will also be conducted in eleven other youth centers across the country. Youth Center Division under the Ministry of Education and thromde administration in collaboration with UNICEF conducted the training.