Hazelnut Entrepreneurship Training Programme attracts youth
Sonam Tshering , Monggar

Jun 9, 2018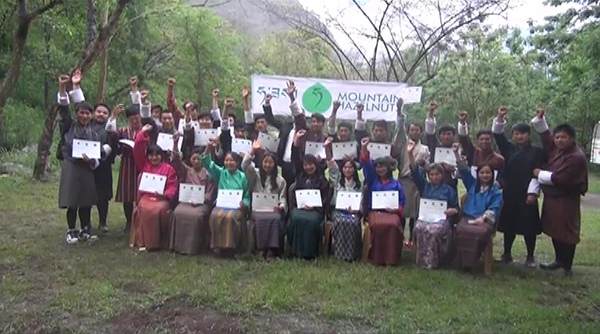 Twenty three young people, mostly unemployed, from Monggar and Lhuentse had undergone a four-day training in Lingmethang. The training is a part of series of trainings that Mountain Hazelnuts company has been conducting in financial literacy and entrepreneurship programmes.
A trainer from Labour Ministry, Dawa Zangmo Tamang said the training was to create awareness on different entrepreneurship career and business opportunities that lies in Mountain Hazelnuts Venture.
"If youth are interested, they can take up these ideas. But it is not necessary for them to take up these businesses (hazelnut). They can also pursue other business areas." she added.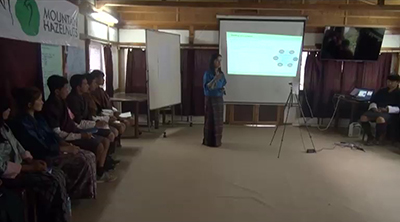 Participants shared the training has been useful and that they would like to replicate the ideas. "After going back to my village, I am planning to do mass asparagus cultivation. Currently, I have planted asparagus on ten decimal land. In coming days, I wanted to expand my business." said Nima Galey.
Pema Yangki, a participant, shared she was able to understand the practices on how to start a business from the training. "I used to collect information from my friends and we used to share the ideas among ourselves. Through this training I have learned that entrepreneur must have self-confidence and positive attitude." said Pema. "Besides, I have  learned we need to have a proper plan. Otherwise, we do not know which business would be profitable"
Similar training programmes are also being given in other parts of the eastern dzongkhags. The Mountain Hazelnuts expects to train one hundred and thirty youth.
After completing the trainings in eastern dzongkhags, two participants with best business plans from each Dzongkhag will be selected to undergo entrepreneurial internship with Mountain Hazelnuts in Lingmethang.
During the internship program, participants will continue to work under Mountain Hazelnuts' guidance and supervision in the development of their business ideas.
Mountain Hazelnuts in collaboration with Ministry of Labour and Human Resources are conducting the training with support from Asian Development Bank and Swedish Government.