Indian runners undergo training in Thimphu ahead of Asian Games
Tshering Dendup, Thimphu

Jun 7, 2018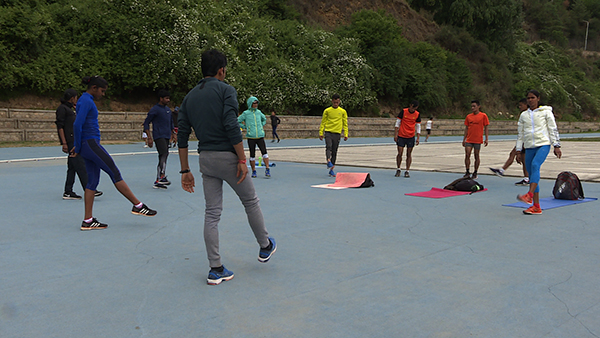 Training for endurance sports such as marathon at a higher altitude is an advantage. For this reason, 17 athletes from India are training for long distance run here in Bhutan to compete in the 18th Asian Games. It will be held from August 25-30 in Jakarta, Indonesia.

The athletes arrived in the country on May 21 and are undergoing training until June 20. Of the 17 athletes, 11 are men, 6 female and one masseur.
"Our training is going very well here and we are happy to get trained in Bhutan. The atmosphere is very pleasant here. The air is very clean and for sportsperson, this place is perfect," said National Athletics Coach of India, J.S.Bhatia.
Endurance sport is strongly benefited by an increased ability to carry and transport oxygen around the body to the working muscles.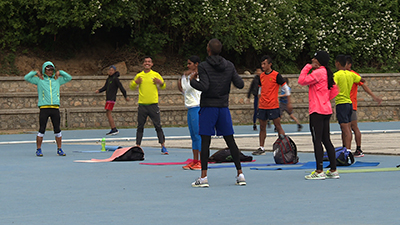 At higher altitudes as the atmospheric pressure decreases, less oxygen is available in the environment. This forces the body to produce more red blood cells for muscle metabolism.
Consequently, when the athletes compete at lower altitude, the body can produce extra red blood cells in presence of more oxygen that will help muscles to generate greater metabolism.
"Our training is going well. The track is also very beautiful and in very good condition. High altitude is always an advantage for middle distance and long distance. Our major competition is Asian games," shared one of the athletes from India, Jinson Johnson.  "Our aerobic capacity will increase and also high altitude is effective for our lengths."
The athletes will return to Guwahati to compete at a national level on June 26. The selected ones will return again for training in Bhutan until the Asian games kick-starts.