What football enthusiasts in Samdrup Jongkhar want
Kinley Wangchuk, Samdrup Jongkhar

Jun 7, 2018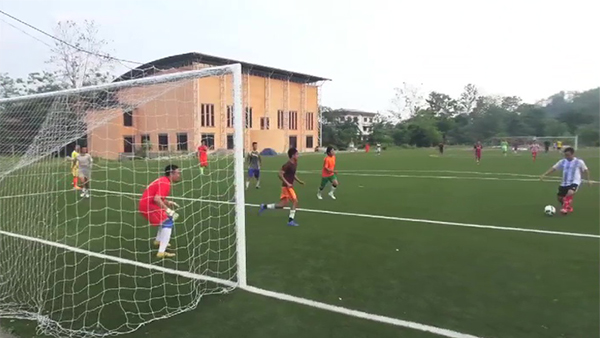 Football enthusiasts in Samdrup Jongkhar suggest installing lighting facilities at the artificial football turf ground.
The district is experiencing peak summer with temperature soaring higher than 25 Degree Celsius. Due to this, football lovers cannot play matches during daytime. And during morning and evening hours, the ground is booked for matches.
To have a level playing field, football enthusiasts said setting up lights is the best option, whereby they can play matches even at nights.
"If floodlights are installed at the turf, we will be very grateful. During daytime, it is impossible to play the match due to intense heat," said one of the football enthusiasts, Sonam.
Like him, others have similar suggestion. Novin said: "Many of us are interested to play football but it's impossible during daytime. In the evening, the ground will be reserved for matches, so if the lights are installed, we can play at nights too."
The Samdrup Jongkhar Thromde Administration said at least Nu 13m is needed to install lighting equipment at the ground and as of now; they are faced with budget constraints.
However, the thromde said Bhutan Olympic Committee (BOC) has allocated budget for lighting facilities in the upcoming Five-Year-Plan (12th FYP).
The BOC had spent Nu 26m to lay the artificial turf on the football ground. The inauguration of the artificial football turf ground was held in February this year. Since then, people from Pema Gatshel also flocked to Samdrup Jongkhar to touch their feet on the artificial turf ground.