Sherubtse College celebrates 50 years of excellence
Tshering Zam, Kanglung

May 28, 2018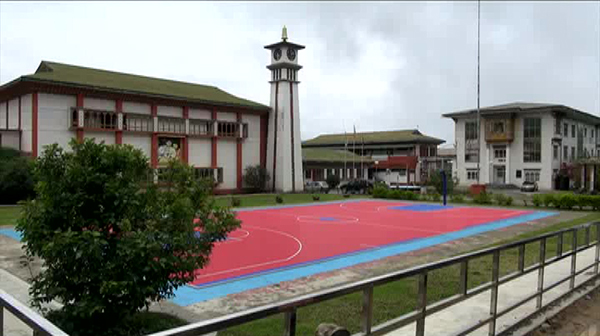 Sherubtse College in Kanglung, Trashigang- the country's first college celebrated its golden jubilee on May 26.
Initially established as a public school in 1968 by Father William Joseph Mackey, Sherubtse College has come a long way. It was upgraded to a college in 1986. Since then, the country's premier college has shaped careers and lives of thousands of sherubtseans.
Today, the college is one of the biggest tertiary institutes in the country with over 1800 students.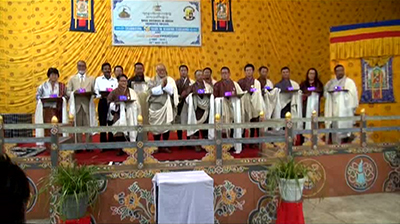 As part of the celebration, former lecturers and alumnus were also recognised for their contribution to the college. Some of the former lecturers shared how the institute has undergone a mammoth change.
"The campus has become more beautiful and many new courses have been launched. Even the infrastructure has improved drastically. I am happy to witness these developments," said Golpala Krishnan, former professor of Sherubtse College.
The President of the college, Tshering Wangdi also highlighted the transformation of the college.
"With support from the government, we have been able to improve most of facilities. Now, we have the state of the art classrooms, we have research centers, conference halls, lecture theatres, which cater to the needs and expectations of our students. We also have reliable internet service."
The college offers courses which are mostly double subject degrees. Besides focusing on academic excellence, the college teaches students values and life skills.
"Apart from undergraduate programmes in arts and humanities, social science, physical science, life science, computer science and mathematics, we also offer honours programme and postgraduate diploma in English," added the President of the college. "We are also helping masters programme in Yonphula Centenary College.  We also offer tailor made programme in Driglam Namzha and student leadership programme."
Sherubtse also plans to develop single subject degree in the coming years with new programme such as masters and science courses.