Homestays: improving livelihoods in Khoma Gewog
Yeshi Nidup, Lhuentse

Apr 16, 2018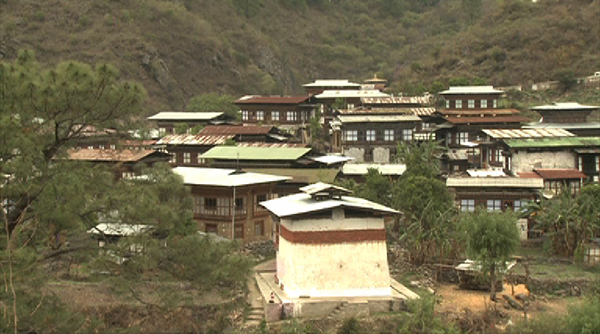 Lhuentse District does not have high-end hotels and resorts catering to tourists. But this has not stopped tourists from visiting the dzongkhag. In fact, the number has been increasing. And the secret – its community based village homestays.
Tshering Yangki runs one of the homestays in Khoma Gewog. Named as Chimi Yuden Hoemstay, it is equipped with all basic amenities one would seek for a comfortable stay.
Tshering has been in business for the last four years. She receives around 400 tourists for lunch, overnight stay or to buy local products annually. From it, she earns around Nu 200,000.
Khoma is among the top known places for its homestay services in Lhuentse.
"In the past, we had only four homestays that the Tourism Council had established. Today, it has increased to nine including the ones Bumdeling Wildlife Sanctuary came up with. I charge them Nu 2400 for a night including three meals, added Tshering.
Apart from the admirable services, what attracts tourists to Khoma is its signature woven textile, Kishuthara.
The village has a few makeshift textile cottages where various woven textiles are on display for sale. Tourists can also try their hands on the traditional loom.
Apart from promoting balanced tourism development, the initiatives have helped provide the housewives in the village with some financial security and independence.
"After we finish weaving, we come here at Chhimi Yuden's homestay. It is convenient to bring our products here. We have been doing this for more than 20 years now," said one of the weavers, Pem Dechen.
As part of the project, the Tourism Council of Bhutan and Bumdeling Wildlife Sanctuary have also supported in building footpaths and trained people on food handling and maintaining hygiene among others.
"An increasing number of tourists is visiting Khoma every year. For the guests, cleanliness is the top priority. Our office has helped the service providers in installing water-heating system, supplied electricity equipment and build toilets," said Kinzang Thinley, the Park Range Officer, Khoma Range Office under Bumdeling Wildlife Sanctuary.
Today, there are 19 Tourism Council certified village homestays in Lhuentse.