Residents in Tsirang irked by bad roads
Namgay Wangchuk, Tsirang

Feb 27, 2018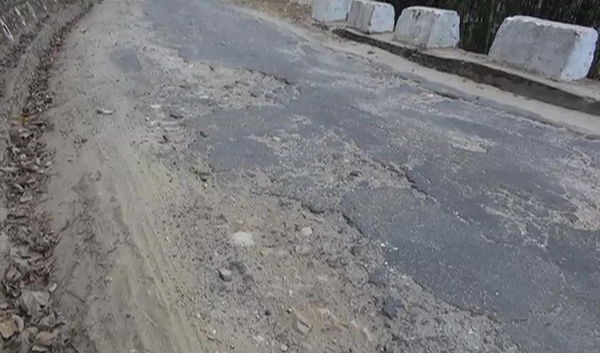 For over a decade, residents in Tsirang have had to put up with driving over deep potholes along the 15-kilometre road from Damphu Town till Sunkosh junction.
Residents said, the condition of the road is so bad that immediate repairs and resurfacing are required. The matter was also hotly debated in previous Dzongkhag Tshogdu meetings but nothing has been done yet.
BBS News has learned that apart from potholes, the road is narrow for two vehicles to ply at once, which is endangering the lives of road users. "The road is in poor condition. There are countless potholes and we had to turn our car to other side to avoid the potholes and this is risky for our lives. It will be much convenient if the road is resurfaced," said one of the motorists, Purna Bahadur.
Others also said, the road needs to be repaired before the onset of the monsoon.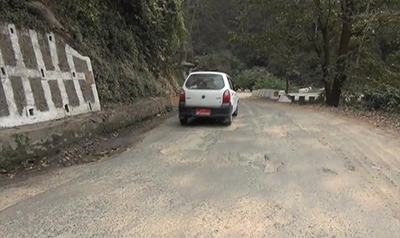 This road is being frequented by commuters while en route to Phuentshogling and Kalikhola. "I am worried the road might become worse during downpour season. Rehabilitation works need to be carried out before the rain arrives," said another road user, Dhan Bir Subbha.
However, the Department of Roads in Gelegphu had already made moves to address the issue. They have written to the Ministry of Works and Human Settlement about the road rehabilitation works in the upcoming financial year, which starts from July, this year.
"It has been 10 years since the road was not renovated. Due to heavy consignment transportation to Punatshangchu I and II, the road has been damaged told the Chief Engineer of DoR in Gelegphu, Chet Bahadur Monggar to BBS News.
He added: "We have procured bitumen emulsion, so we will take up the maintenance works as and when we get the approval from the ministry."
The road rehabilitation project from Tsirang to Sarpang has already been awarded to the contractor, and construction equipment and materials are being gathered at the site.
The renovation of two-kilometre stretch from Sunkosh junction till Sunkosh Bridge is also expected to start soon.