JDWNRH to celebrate its Foundation day on May 2 starting this year
Sonam Choden, Thimphu

Feb 13, 2018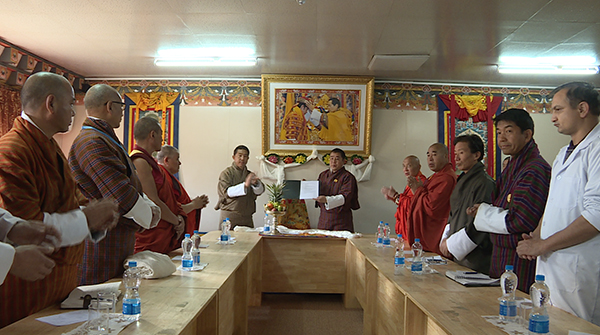 From this year onward, the national referral hospital will celebrate its Foundation Day on May 2 every year coinciding with the birth anniversary of the Third Druk Gyalpo.
The hospital, which is named after Third Druk Gyalpo Jigme Dorji Wangchuck, chose to mark its Foundation Day on May 2 as a token of respect and gratitude to the Third Druk Gyalpo, the Father of Modern Bhutan, for the establishment of the hospital, which today benefits the Bhutanese people immensely.
The cabinet recently approved the hospital's proposal of instituting the celebration of its Foundation Day. A budget of Nu 1m has also been approved for the hospital's first foundation day celebrations this May.
The celebration will marked by various events leading up to the main celebration. Various employee awards will mark the main day celebrations."There will be individual awards," JDWNRH's President Lhab Dorji said.
"From every department, one individual will be selected for the individual award of the year. We will also have competition between the wards, departments and other elite departments to recognize their services. There will be competition in cleanliness, patient care, and in all those clinical areas."
The celebration of the day is also to recognize and appreciate the contributions made by the policy makers, health workers, volunteers, both national and international, and the hospital's administrators of both past and present in shaping its development.
"If their services and contributions are recognized by  people and the government, then they feel motivated not only to do a good job at what you are doing at the moment but also to have aspirations to grow, develop and improve the quality of services that we are providing," President Lhab Dorji said.
The celebration of the day is also to express love and gratitude to beloved monarchs and the royal family for their love, care and support towards the health services in Bhutan.
It is also to celebrate the growth and achievements of JDWNRH since its establishment in 1956.
The journey of JDWNRH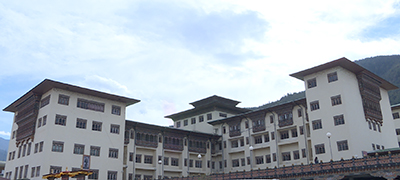 The Jigme Dorji Wangchuck National Referral Hospital began as the country's first allopathic hospital in Langjopakha, Thimphu in 1956 after the Third Druk Gyalpo commanded its construction.
The hospital was moved to its present location in 1974 and was named Thimphu General Hospital.
It was in 2000 that the hospital was re-named Jigme Dorji Wangchuck National Referral Hospital in honor of the Third King.
In July 2014, the hospital was granted an autonomous status by the government and the Royal Civil Service Commission (RCSC) followed with the appointment of a President as the head of the agency.
Today, it is the largest hospital in the country, providing primary, secondary and tertiary health services. The 350-bedded hospital is staffed with 1,200 health workers.
The hospital also functions as a teaching hospital for Khesar Gyalpo University of Medical Sciences (KGUMSB) and Faculty of Nursing and Public Health (FoNPH).