Locals elated over Gelegphu GC road blacktopping
Karma Wangdi, Sarpang

Feb 9, 2018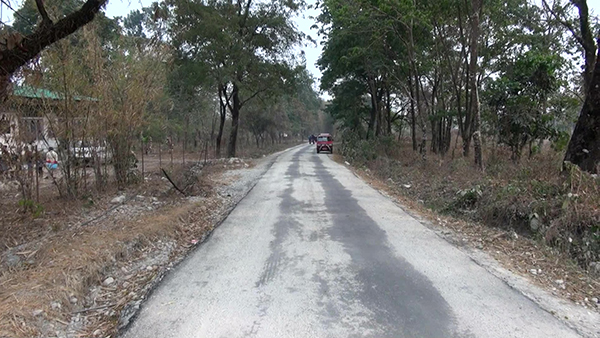 Sarpang Dzongkhag has almost completed carrying out base course work for 12 Gewog Centre (GC) roads. While three gewogs' GC roads have been blacktopped, work for remaining nine gewogs is also afoot.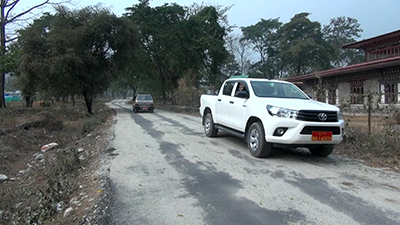 Gelegphu GC road was recently blacktopped and this has brought cheers on the faces of residents there. Enduring bumpy rides along the unblacktopped road is thing of past now. The one-kilometre stretch will also benefit monks of Pema Yoedling Dratshang, and teachers and students of Pelrithang Middle Secondary School.
"Taxi fares have reduced and traveling is now bit cheap. We can ferry commodities easily," said one of the residents, Sherab Dorji.
"Dust pollution was hampering our agricultural works. But now, the road is newly blacktopped and looks clean," said the Gup of Gelegphu Gewog, Ugyen Wangchuk.
Gelegphu GC road was blacktopped with fund of Nu 2m. Gelegphu Gewog has 497 households and is located six kilometres away from Gelegphu Thromde towards Zhemgang.