Hand-woven bags from Trashi Yangtse sell like hot cakes in Tawang
Tshering Zam, Thimphu

Feb 9, 2018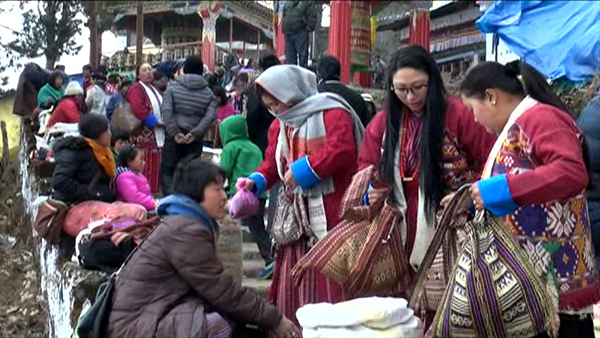 For generations, women in Jangphootse in Trashi Yangtse traded hand woven bags called Kharza-Kop at a festival across the border in neighbouring Tawang. The trade continues to this day.
In fact, the bags sell more and faster now. Not very long ago, they had to compete with weavers from Tawang. But not many in Tawang now weave the bags, making those in Jangphootse major producers of the much sought after bags.
In the past, just about anyone in Tawang carried their popular traditional bag.While, its popularity hasn't waned much over the years, the bag is now carried mainly during occasions and festivals.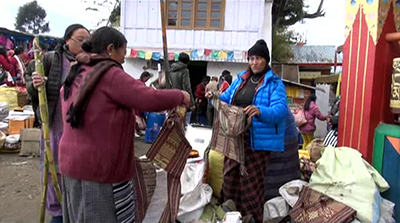 The bags, dotted with intricate patterns, are as colorful as their traditional dress and are particularly famed for its durability. "Only a few people here in Tawang now weave Kharza-Kop," Tshering Yeton, a Tawang resident said.
"So, we buy from the Bhutanese and they are beautiful. We carry the bag whenever we dress in our traditional attire."
The women in Jangphootse spend half their time weaving the bags. They take it for sale to the three-day local festival in Tawang, which takes place in the 12th month of the lunar calendar every year.
The bags are currently sold at Nu 500. They are able to sell at least 20 bags in a day.
For Thukten Lhaden, one of the weavers in Jangphootse, the bags are an important source of income for her family. "The earnings from the sale of the bags help us cover our children's education expenses," she said.
Given the ready market in neighboring Tawang in the Indian State of Arunachal Pradesh, even young girls in Jangphootse learn to weave the bags.