Family of five dies in accident
Sonam Tshering, Monggar

Dec 7, 2017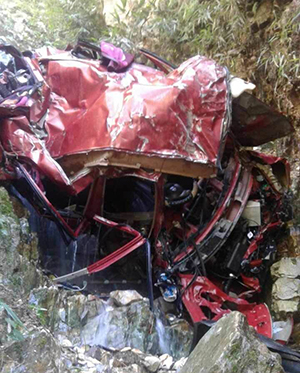 A family of five has lost their lives in a tragic road accident in Monggar. The accident took place around 10 am yesterday in Kengkhar Gewog.
They were returning to Thimphu from Kengkhar after attending the 21-day ritual of a deceased family member when the mishap happened.
The Santro car they were travelling in veered off the Kengkhar Gewog Centre road, killing all five family members- two men and three women- on the spot.
The cause of the accident is yet to be ascertained. Their bodies have been handed over to the relatives.