Archery tournament kick-starts in Samtse
Damcho Zam, Samtse

Oct 22, 2017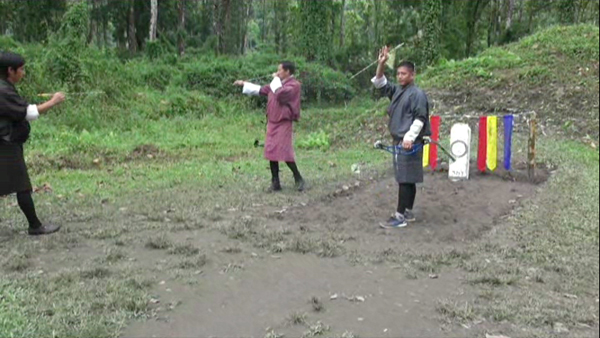 Three Men Yangphel Style Compound Bow open archery tournament is taking place in Samtse and fourteen teams are participating. The annual event started yesterday and till date, two teams have been eliminated. The elimination will continue until three teams are left for the final.
Each team consists of three archers and the participants include civil servants, private employees and some business men in the district.
Samtse Business Community is organising the tournament as a part of weekend entertainment and also to celebrate the end of the monsoon. The matches are being played during weekends and the finals are slated for next weekend.