ACC forwards Goshing Gup's alleged embezzlement case to OAG
Changa Dorji, Thimphu

Oct 21, 2017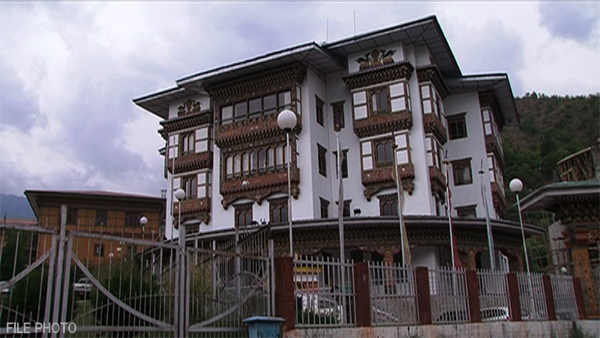 The Anti-Corruption Commission (ACC) has forwarded an embezzlement case to the Office of the Attorney General (OAG) in which the incumbent Goshing Gup Sangay Letho is alleged of misusing public funds of about Nu 10.5m from 2011-15.
OAG will soon review the case and accordingly prosecute it at Zhemgang District Court.  During the investigation in November, last year, ACC discovered that the Goshing Gup has dealt with procurement related activities for two projects with the intention to misuse the funds. The projects were construction of Goshing Gewog Connectivity road and a farm road from Lamthang to Mewanggang.
The commission uncovered that the gup allegedly misused the amount by inflating the bills of Bhutan Oil Corporation by colluding with an employee of Gelegphu fuel depot for the purchase of petrol, oil, and lubricants for the excavators which were used in the projects.
ACC also disclosed that the Goshing Gup is alleged of misusing the money through fraudulent hiring of machinery and trucks from privates parties on lump sum price, but billing to Gewog's accounts on hourly system and profiting the difference.
The investigation report also revealed that in some instances, the gup had made false claims against the machinery which was never deployed at the project sites.
The investigation report further mentioned that some of the amounts were embezzled by reflecting ghost workers in master roll payment and also not accounted the amounts received from the community contractors.
The gup was also found to have fraudulently made the claims for the construction of drains. ACC initiated the investigation after receiving walk-in complaint in June, 2015.