Four Bhutanese Athletes competing at 9th WBPF Championships
Sherub Dorji, Thimphu

Oct 6, 2017
The 9th World Bodybuilding and Physique Sports Championships is underway in Ulaanbaatar, the Capital of Mongolia. Four athletes including one woman are representing Bhutan at the championship. Bhutan's Damchoe Zam competed in the women's model physique category today. She failed to reach to the top five.
Despite her best efforts in the women's model physique 30 to 60 year old category, Damchoe Zam could not beat her seven other opponents to reach the top five. However, she is optimistic about her chances in tomorrow's women's model physique 165 centimetre and above height category.
"It's the world championships. We can't say if we can win or not until we participate. From my side, I am hoping to win," said Damchoe Zam, the Bhutanese Athlete. Two times Asian gold medalist and 2017 Mr Bhutan winner, Sangay Tsheltrium, is definite that he will be able to bring a gold medal back to the country. He is going to compete in the Men's Athletic Physique up to 175 centimetre height.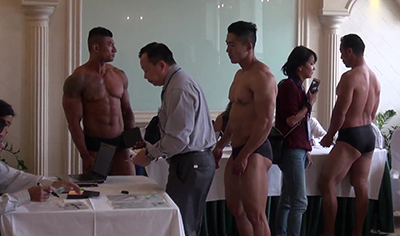 "10th of October, when I touch down to Paro airport, I will be carrying a medal. And from my side to be very honest,  I am 100 percent sure that I am going to get a gold medal on the 7th and I am going to play our national anthem here in Mongolia. If not, one medal is confirmed," told Sangay Tsheltrim to BBS.
Bhutan's other two male contingent at the championship have similar hopes.
"This is my third championship since the last Mr Bhutan. I have prepared well. I am hoping to perform well," said Tandin Wangchen. His fellow Athlete, Thinley Dorji also said, " I have prepared really hard for about four months now and I do have high hopes of bringing the medal for my country."
The current edition of the world bodybuilding and physique sports championships is being contested by over 400 athletes from 40 countries.