Gewogs in Sarpang can avail excavator services from the Dzongkhag
Karma Wangdi, Sarpang

Oct 3, 2017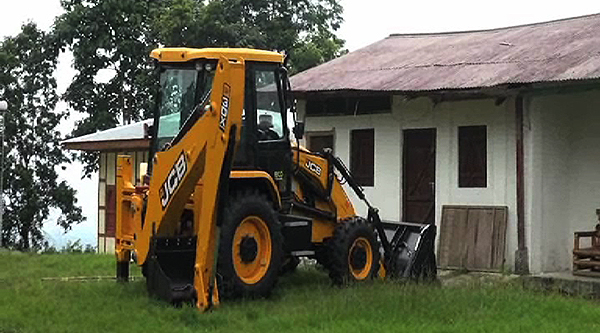 The Gewog administrations of Sarpang will not have to hire private heavy machinery such as excavators or backhoe loaders.
This is because the Dzongkhag administration will now provide such services. For this purpose, the Dzongkhag procured a JCB excavator from the Dzongkhag Development Grant recently.
The machine will help the twelve Gewogs of Sarpang in farm road construction and its maintenance, and agriculture land development.
The recent Dzongkhag Tshogdu also decided to give the machine on hire to the Gewogs at Nu 800 per hour. The Gewogs will also have to bear the fuel cost and Nu 500 as travelling charge from the Dzongkhag office to the site.
"If we hire from contractors, the charge would be a minimum of Nu 1300 to Nu 1500 per hour," said Serzhong Mangmi, Ugyen Tshering. "So the rate the dzongkhag administration is offering is reasonable," he added.
The local leaders also suggested that the hiring service should be kept exclusively for Gewogs of Sarpang.
"The machinery was purchased solely for the benefit of the Gewogs, so it will not be appropriate to hire it to contractors," said Chhuzanggang Gup Sangay Tshering.
The excavator was procured at a cost of Nu 2.4 million. With this, the Dzongkhag now has two JCB excavator and two backhoe loaders.