Kirat Dharma community offers Ku-Sung-Thug Mendrel to HH Je Khenpo
Sonam Phuntsho, Thimphu

Sep 27, 2017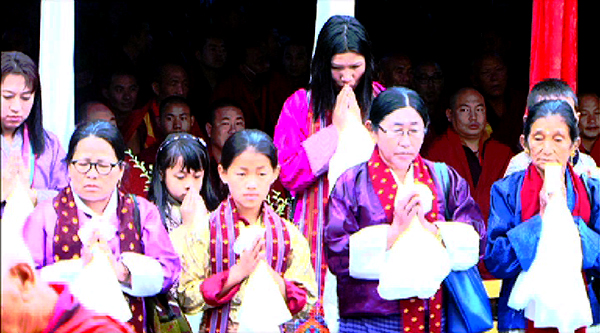 The Kirat Dharma community of the country offered Ku-Sung-Thug Mendrel to His Holiness the Je Khenpo on Monday. The community vowed to stay away from animism and shamanism, it's core ritualistic beliefs.
This is the first time the community offered Ku-Sung-Thug Mendrel to His Holiness the Je Khenpo. "In Kirat religion, we kill animals to offer to our gods," said Randos Subba, Kirat Dharma.
"It just dawned on us that this is not right. So, we are here today on our own behest to reaffirm our vows to ditch the practice of ritual slaughter. Most of us who have gathered here have already stopped this way of offering. We even visit villages, creating awareness in the community."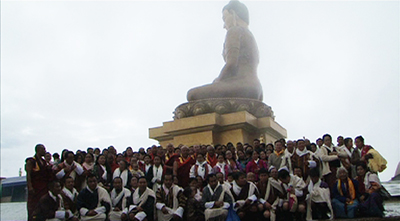 Priti Maya Limbu believes an end to such practices have brought peace in her family.
"After quitting ritual slaughter, my family has been afflicted with less sickness," she said. "I could also see development in my children."
It was only in 2004 that the Kirat Dharma in the country rose to prominence although the religion is several centuries old elsewhere. Kirat people worship nature and belief in their primeval ancestors. Besides animism, they also believe in shamanism, and the faith is quite different from Hinduism.