Sherubling Central School lacks biology teachers
Surjaman Thapa, Trongsa

Sep 13, 2017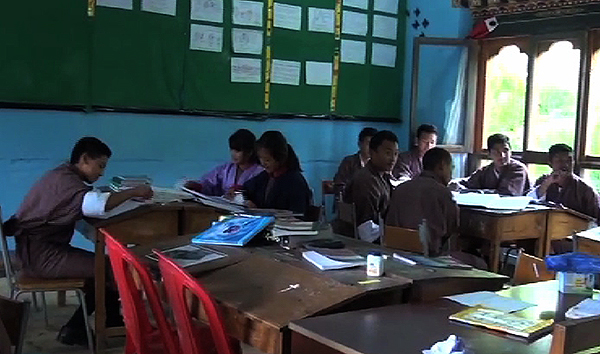 Sherubling Central School in Trongsa has been without a biology teacher since July this year. This is following four teachers leaving the school after the midterm. 
The school does not have a biology teacher for three sections of class nine and two sections of class 11 affecting about 130 students. On most occasions, students are found studying the subject on their own.
"Studying biology all by ourselves is challenging as we couldn't understand much. Before midterm, we covered only four chapters," said one of the students, Namgay Lhamo.
Another student, Tshewang Choden said, "We have dropped mathematics and are taking biology. But without a teacher, we cannot understand the subject."
Two of the four teachers who left are on study leave. The rest-one is on maternity leave while the other got transferred to the Education Ministry.
The school management has already written to the Dzongkhag Education Office for immediate replacement of the teachers. The matter was also discussed during the recent Dzongkhag Tshogdu.
"We tried all the arrangements to curb the problem, we also came up with the policy that every teacher should at least have 24 periods a week, so that we can adjust, but still we are in short of biology teacher," said Rajesh Rai, the Principal of Sherubling Central School.
The teacher crunch has compelled a few students to leave the school for another. The Dzongkhag Education Officer said the recruitment of teachers is underway and replacements are expected to arrive soon.