BAFRA regulates movement of dairy products from Paro to other places
Sangay Chezom, Paro

Aug 13, 2017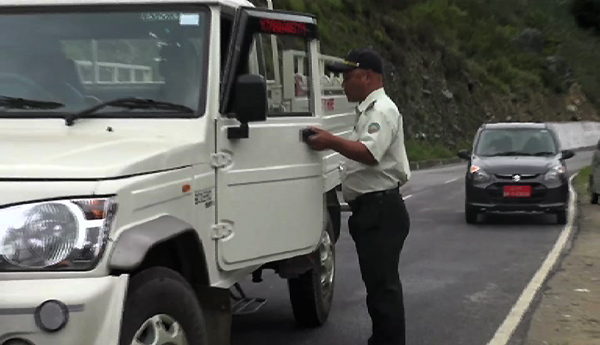 Livestock officials in Paro say despite a month long awareness campaign on Foot and Mouth Disease (FMD), people are still ignorant which is hampering efforts to contain the disease.
According to the team of FMD containment Programme, people taking dairy products from Paro, which is an affected Dzongkhag, to other places will increase the risk of FMD outbreak in clean areas.
Officials from Bhutan Agriculture and Food Regulatory Authority (BAFRA) are stationed near Chuzom to inspect vehicles and regulate the movement of dairy products from Paro to other places.
"On August 10, we inspected 802 cars and seized 101 balls of cheese, 4 kilograms of butter, 2 litres of milk and 2 litres of curd. We disposed it," said BAFRA's Senior Regulatory Quarantine Inspector Sonam Tshering.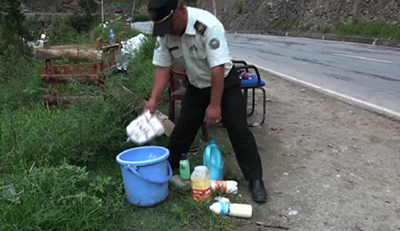 Officials also seize dairy products which are brought from clean areas but transported through the affected areas as per Livestock Rules and Regulations 2017.
On the other hand, many people in Paro fear to consume the dairy products. Shopkeepers say many of their customers do not buy dairy products like before following the FMD outbreak.
"I used to sell around 160 litres of milk and curd in a day but these days after the FMD outbreak, it's hard to sell even 30 litres," said Karma Tobgay.
"People fear that they will get the disease," another shopkeeper Dago Zam said. Veterinary officials said the Foot and Mouth Disease affects animals with cloven hoof such as cattle, pigs and sheep and does not infect humans.
"We allowed farmers to sell butter, cheese and milk in Paro town. However people are not really comfortable consuming these products. They fear that humans will get the disease but we want to say that the humans will not get the disease. That is why we have allowed the sale of dairy products in Paro town," said Dr. Chendu Dorji, the senior Veterinary Officer of the Regional Livestock Development Centre in Tsimasham.
Though the number of cases reported in a day has decreased, FMD has now reached to Sharpa Gewog, which is the eighth Gewog to be infected in Paro. Officials said FMD can be controlled if people corporate.
"We would like to request the Gewog Administration and people to tie cattle and keep them at home," Dr. Chendu Dorji added. "This would help us contain FMD in a week or two."
The FMD containment team is still investigating the cause of the outbreak in Paro.