NLCS updates geospatial data for 8 southern districts
Passang, Thimphu

Aug 12, 2017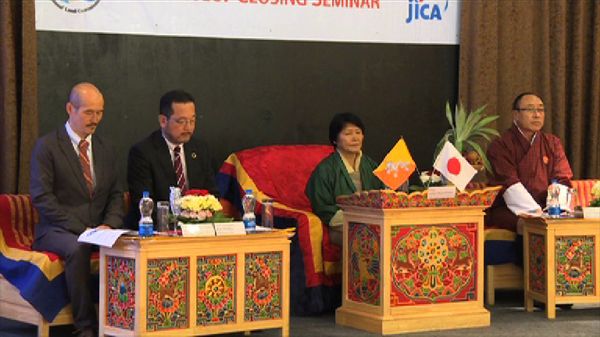 The National Land Commission Secretariat (NLCS) now has an updated national geospatial data for the eight southern districts. 
The Geospatial data is information that identifies the geographic location and characteristics of natural or constructed features and boundaries.
The project to develop the national geospatial data began two years ago when Japan International Cooperation Agency realized that there is lack of fundamental geospatial data in the country. The project focused on developing digital topographic maps using satellite image and geological information system.
"Government agencies and other organisations are frequently asked for quick responses to natural disasters like fire, earthquake, windstorm, and floods," said NLCS's Secretary, Pema Chewang."Accurate and current geospatial data are critical to these decisions," he added.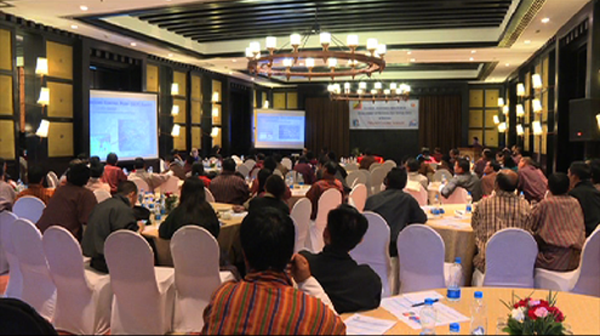 The Works and Human Settlement Minster Dorji Choden said the project will benefit the ministry in carrying out its primary responsibility of infrastructure development such as roads, water supply, and urban centers. "We continuously seek better information, accurate information for survey works for planning and design, our planners, architects, and engineers use geographical maps and land information on daily basis."
The data also will benefit the surveyors and agricultural, hydropower, and educational sectors.
"The animal health disease outbreak information system is well captured in under this technology, when we have the data and when there is disease outbreak in the country over a period of time, we can produce maps and present to the policy makers," a Senior Livestock officer Lokey Thapa said. "Similarly if we have data for three to four years, we can forecast the disease outbreaks in future which will greatly help to prevent and control the disease in the country."
The Assistant Professor of CNR, Ugyen Thinley said the geological information system is useful for "students to do things realistically rather than always refer the texts or listen to the teacher."
National Land Commission Secretariat with the technical assistance from JICA initiated the project in 2015 and will complete in October this year. A similar project to develop spatial data on infrastructure for sustainable land management will be carried out soon.