Bhutan Kuen-Nyam Party opens its office in Thimphu
Choni Dema, Thimphu

Aug 9, 2017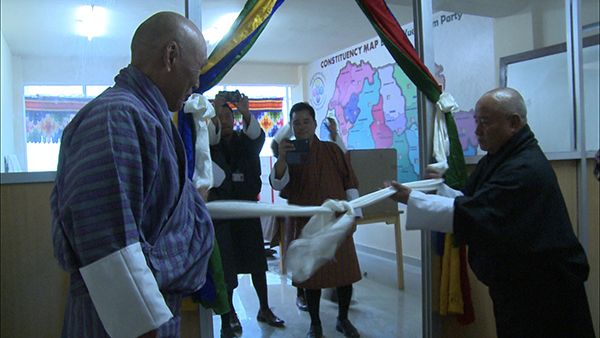 Bhutan Kuen-Nyam Party (BKP) opened its dzongkhag party office at Taba in Thimphu today. The party office will act as an information centre for the electorates to know about party's manifesto and ideologies, and other party-related-matters.
According to the Election Act of 2008, it is the requirement of every political party to open dzongkhag party offices in all 20 dzongkhags in the country. Along with the inauguration of party office, BKP appointed their Vice President, Secretary General, and Treasurer. An interactive forum was also created on their facebook page.
The Party's President was appointed two months ago. Bhutan Kuen-Nyam Party was founded in January 2013. However, BKP was disqualified from contesting in the primary round of 2013 elections, after failing to have any candidate-designate for both constituencies of Gasa.